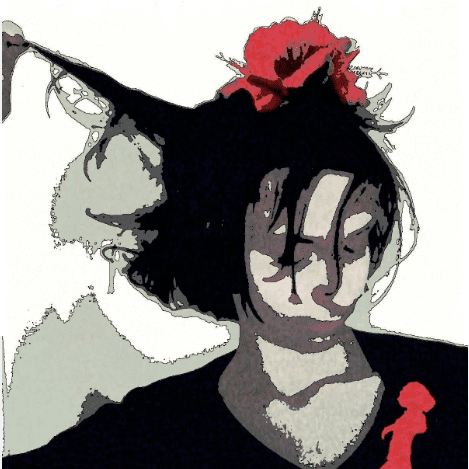 [:fr]
Chorégraphie et interprétation: Camille Reverdiau et Julie Sapy
Sueño est un duo ; il nous parle de rencontres.
De celle  de deux danseuses, de leur travail, de leurs désirs croisés et de leurs rêves. De celle de la danse contemporaine et du flamenco. Le flamenco déconstruit la danse contemporaine, il la chatouille, la bouscule et la fait rire, tandis qu'elle le grime, le tord et le déguise. La danse devient un personnage, loufoque, lunatique et frondeur.
Un univers tour à tour onirique et mystérieux, ironique, théâtral et joyeux est né de ces rencontres. Et la scène s'est peu à peu transformée en un formidable terrain de jeu, à la mesure de la joie que nous souhaitions  transmettre. Pour notre plus grand bonheur, force et légèreté de la danse se mêlent aujourd'hui  aux réactions du public. Une autre rencontre naît, et avec elle autant d'histoires et de rêves que le spectacle suscite en chacun.
Galerie photo
© Eric Halley
Représentations
29 jan. 2011
– Tremplin Jeunes Compagnies, New Danse Studio, Brive-la–Gaillarde (19)
9 juil. 2010
– Festival Les Arts dans la rue, Scène Nationale d'Aubusson (23)
Du 5 au 9 juil. 2010
– Résidence à la pépinière, Scène Nationale d'Aubusson (23)
15 août 2009
– Soirée privée en extérieur, Taurinya (66)
25 et 26 mai 2009 
– Festival In Vitro, Montpellier (34)
22 mars 2009
– Duo invité aux Rencontres Départementales de danse à Lunel (34)
14 et 15 mars 2009
– Festival Les Ephémères de Mars, 2 Choses Lune, Montpellier (34)[:en]
Choreography and interpretation: Camille Reverdiau and Julie Sapy
Sueño is a duet; it talks to us about encounters.
About the encounter of two dancers, about their work, their crossing desires and their dreams. About the encounter of contemporary dance and flamenco. The flamenco deconstructs the contemporary dance; it nettles it, bumps into it, and makes it laugh. In the same time, the contemporary dance makes the flamenco up, bends it and disguises it. The dance becomes a character, barmy and quirky, a troublemaker.
A universe alternately oneiric and mysterious, ironic, theatrical and joyful is born from these encounters. And the stage became progressively a tremendous playground, at the scale of the joy we were wishing to share. To our great delight, the strength and lightness of the dance are mixed today with the audience's reactions. Another encounter has been born, and with it plenty of stories and dreams inspired by the show as the public see it.
Photo gallery
© Eric Halley
Past  shows
January 29th 2011: Stepping-stone  to fame  for  young  dance  company , New Danse Studio, Brive-la-Gaillarde, France
July 9th 2010 : Festival Les Arts dans la Rue, Aubusson, France
July 5th – 12th 2010 : Artistic residence, National Theatre of Aubusson, France
August 15th 2009 : Private outside evening performance, Taurinya, France
May 25th and 26th 2009 : Festival In Vitro, Trioletto, Montpellier, France
May 1st 2009 : Dance Meeting, Theatre of Gignac, France
March 22th 2009 : Duet invited to Regional Dance Meeting of Lunel, France
March 14th et 15th 2009 : Festival Les Ephémères de Mars, 2 Choses Lune, Montpellier, France
December 6th 2008 : Téléthon, Gymnasium of Teyran, France
[:es]
Coreografía e interpretación: Camille Reverdiau y Julie Sapy
Sueño es un dúo; nos habla de encuentros.
El de dos bailarinas, el de su trabajo, el de sus deseos y sueños comunes; el de la danza contemporánea y el flamenco. El flamenco desnuda a la danza contemporánea, la cosquillea, la revuelve y la hace reír mientras ésta lo maquilla, lo retuerce y lo disfraza. La danza se convierte en un personaje quijotesco, lunático e irreverente.
De la semilla del sueño de estos encuentros nace un mundo misterioso, irónico, teatral y alegre. El escenario se va transformando en un terreno de juego formidable, a la altura de la alegría que deseamos transmitir. He aquí nuestra mayor satisfacción, ver como la fuerza y la ligereza del baile se entremezclan con las reacciones del público. Nace un nuevo encuentro y con él, tantas historias y sueños como el espectáculo suscita en cada individuo.
Galería de fotos
© Eric Halley
Actuaciones
29 de enero de 2011 : New Danse Studio, Brive-la–Gaillarde (Francia)
9 de julio de 2010 : Festival Les Arts dans la rue, Teatro Nacional de Aubusson (Francia)
5, 6, 7, 8 y 9 de julio de 2010 : Residencia artística en La pépinière, Teatro Nacional de Aubusson (Francia)
15 de agosto de 2009 : Taurinya (Francia)
25 y 26 de mayo de 2009 : Festival In Vitro, Montpellier (Francia)
22 de marzo de 2009 : Duo invitado a las Rencontres Départementales de Danse, Lunel (Francia)
14 y 15 de marzo de 2009 : Festival Les Ephémères de Mars, 2 Choses Lune, Montpellier (Francia)
[:]